Information request
We'll contact you as soon as possible!

Fast and personalized service
Factoring
Accounts receivable financing
Factoring is a flexible financing technique that provides liquidity more quickly. It is based on the quality of accounts receivable.
Quickness
Our decision making is local, which speeds up the response to your requests. We understand the needs of local businesses.
Transparency
We offer the most competitive products and pricing, including several factoring alternatives.
Professionalism
Accounts receivable management is done by experts. We treat our customers with respect and how we would like to be treated.
Let's keep in touch
Sign up for our quarterly newsletter!
Our strength is our team!
The Distnet team is composed of several employees as well as external collaborators.
All members are proud to be an integral part of what we call the customer experience.

Learn more...
What our clients say about us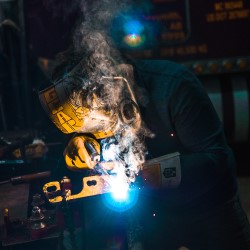 Patrick
Industrial Sector
Distnet has been a helpful partner for our company giving us the financing required to operate and grow.  The helpful, friendly staff combined with easy access to all required information for all our transactions through their website saves us a lot of time allowing us to focus on other operations to grow our business.
A member of our team will call you as soon as possible to discuss your financing needs.
Call me